Welcome to Scotland's Year of Stories 2022
14 December 2021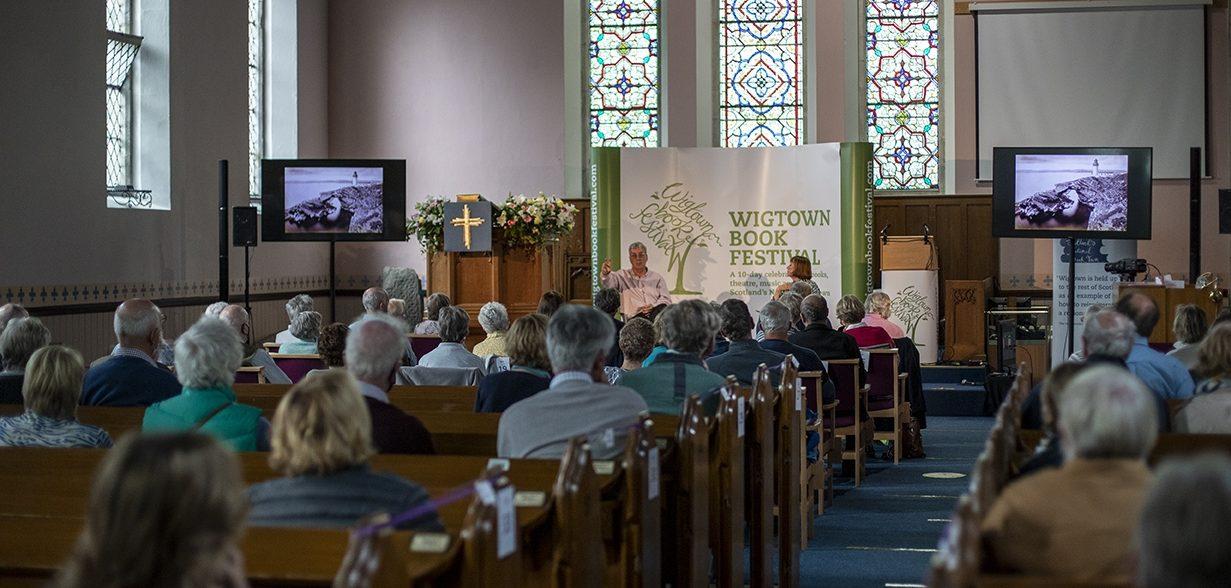 Scotland's National Book Town will play a key role in the national themed year.

Scotland's National Book Town in Wigtown is planning a variety of imaginative literary-inspired activities to put it at the heart of Scotland's Year of Stories 2022, a 12-month long national celebration.

Among the highlights will be Walter in Wonderland, a family friendly immersive show in which the author finds himself in the 21st century and can only return to his own time by following a trail of great Scottish tales around the town.

Also in preparation is Into The Nicht, an immersive night-time audio sharing story inspired by the fabulous dark skies of Galloway. There will also be an enhanced year-round programme of events and activities in the Book Town, for all ages and interests. Events will be updated on the Wigtown Book Festival website.

The programme is being organised by Wigtown Festival Company (WFC) and is supported by EventScotland, as part of the Year of Stories 2022, which has provided funding. WFC's artistic director Adrian Turpin says: "Storytelling is central to Scottish culture and Wigtown, as the country's National Book Town, plans to be right at the heart of the 2022 Year of Stories.

"We will be hosting a year-round programme of events to celebrate the very best contemporary and classic tales – and authors, like Sir Walter Scott, who have contributed so much to the literature of Scotland and the entire world.

"The aim is to be entertaining and inclusive – offering activities and events for people of all ages and interests, encouraging them to experience everything the Book Town and its surrounding area have to offer – not just during the Wigtown Book Festival at the end of September but at all times."

Scotland's Year of Stories 2022 has been designed to spotlight, celebrate and promote the wealth of stories inspired by, written, or created in Scotland.

Events and activities are taking place all across the country and will celebrate the full breadth of stories and storytelling – through prose, poetry, song and even its fabulous comics – from Bunty to The Beano.

Paul Bush OBE, VisitScotland's Director of Events said: "We are delighted to be supporting Wigtown Book Festival as part of Scotland's Year of Stories 2022. From icons of literature to local tales, Scotland's Year of Stories encourages locals and visitors to experience a diversity of voices, take part in events and explore the places, people and cultures connected to all forms of our stories, past and present. Wigtown Book Festival will be at the heart of an engaging, celebratory nationwide events programme with additional special activities throughout the year to illuminate Scotland's National Book Town."
Find out more on the Year of Stories website.