Truth Be Told
Sue Divin
5 September 2022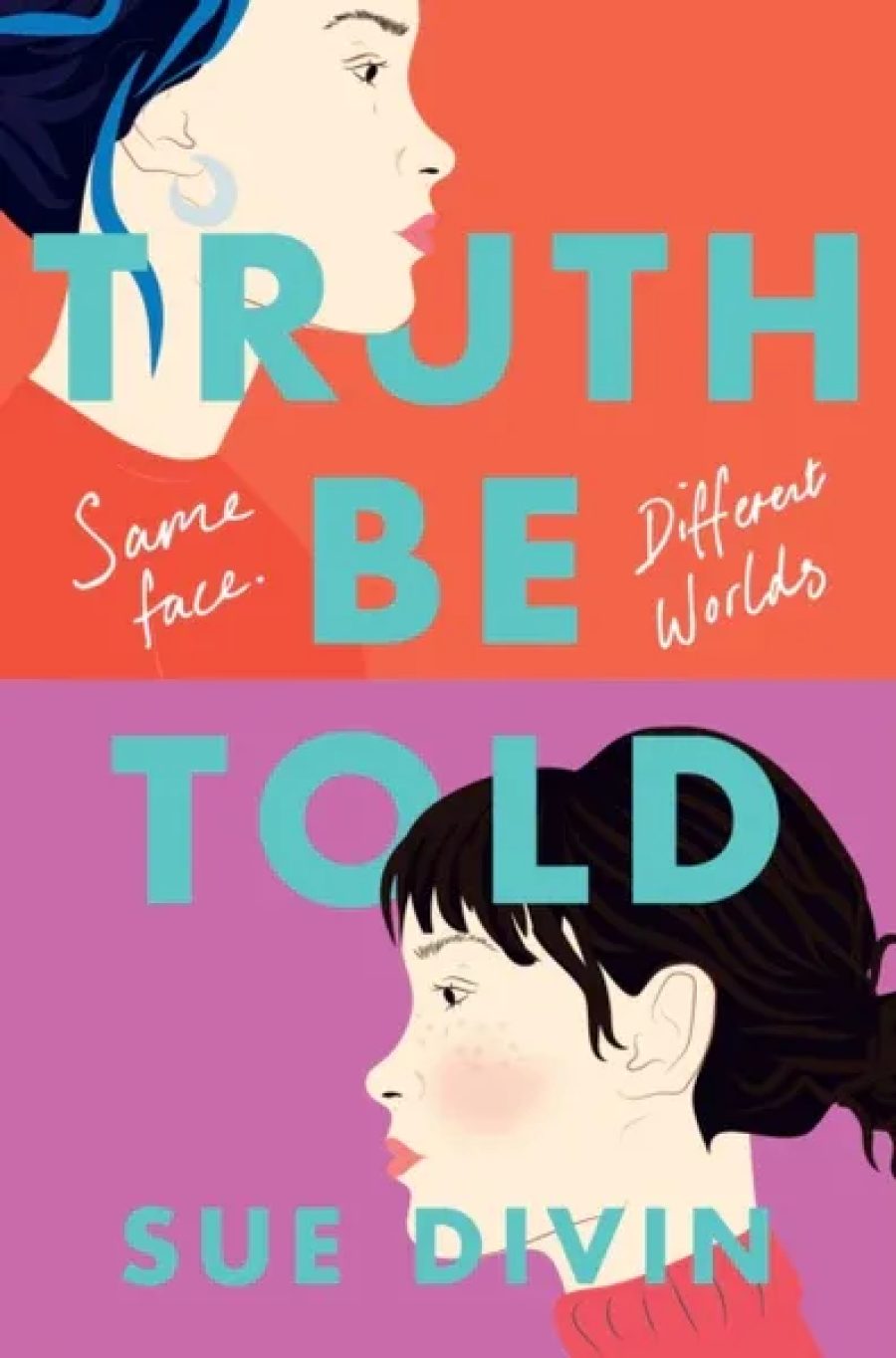 Joining the Wigtown Book Festival's YA programme, Derry-based writer Sue Divin tells us about her fast-paced novel Truth Be Told. Set in contemporary Northern Ireland and the post-Troubles world, its central characters Tara and Faith live on opposite sides of the divide but discover they have more in common than they expected…
About the Book
Truth Be Told is about truth, forgiveness and the stories that don't fit. Up front, it's the story of two sixteen-year-old girls, Tara and Faith – imagine Parent Trap meets Derry Girls. Tara has been raised by her Mam and Nan in Derry City. Faith lives in rural Armagh. Their lives on opposite sides of a community and a political divide couldn't be more different, until they come face-to-face with each other and are shocked to discover they look almost identical. Are they connected?
Truth Be Told is a pacy, contemporary YA novel set against the real backdrop of events in Northern Ireland in Autumn 2019. Readers (teens and adults) should expect laughs, tears, smiles and a rollercoaster of a read.
Do you think the themes will have a particular resonance in Scotland, where sectarian divides and cultural traditions echo those in your book?
Any time I visit Scotland it feels like a home-from-home. You'd have to ask Scottish readers, but my sense is that not only the cultural, religious and social divisions resonate, but also the sense of humour. That celtic dry, self-deprecating wit and the style of language. My writing includes a lot of Northern Irish turns of phrases which are akin to what I hear spoken in Scotland, presumably stemming from Hiberno-English and Ulster-Scots. There's nothing we all like better than to slag ourselves off with originality!
As a peace worker, do you see YA fiction as something that can help young people forge a new future for their society?
In the author's note to my first book, Guard Your Heart, I mentioned that I write because fiction is a powerful tool for empathy and empathy is a powerful tool for peace. Fiction, YA or adult, can be a gateway into walking in other people's shoes.
I reference a poem by Damian Gorman at the start of Truth Be Told:
'Especially in a broken home like ours
Where broken doors and windows feed the cold,
Each generation has a sacred task:
To tell a better story than it was told.'
Many readers of either Guard Your Heart or Truth Be Told tell me that the novels make them think. If that thinking helps them feel more hopeful or empowered to make a change for good in their own lives or communities, then for me, that's a result.
Does fiction have an important role in challenging people's preconceptions about history - or more specifically The Troubles.
It's probably important to say that my books are both set in the now. I'm really writing about the complexity of peace and peace building. My protagonists are the "peace babies" generation who never experienced The Troubles but they've grown up with the legacy of conflict. Because of that however, they are able to find out about aspects of history at the same time as the reader. It's a shared learning journey.
Many readers will have heard that Northern Ireland is "something to do with Catholics and Protestants" and "Why don't they just get over it?". This narrative is simplistic and reductionist. It ignores complex political, historical, cultural, human rights and identity issues. Sectarianism is a form of racism and political tension is a colonial legacy. Truth Be Told challenges the dominant them-and-us story. At a deeper level, it's also the story of three generations of women in Northern Ireland. Identity is diversifying and changing.
Do you think our governments are laying the right foundations for Northern Ireland to have a positive future?
Northern Ireland doesn't currently have a regional government. Truth Be Told is set in Autumn 2019 when that same government had collapsed for almost three years. The impact in terms of poverty, health and identity in Tara and Faith's lives is clearly shown.
At a UK level, the Northern Ireland Troubles (Legacy and Reconciliation Bill) that is going through Westminster right now, proposes to ban Troubles-related prosecutions. Should someone who's relative was murdered not have the right to seek justice? Victim's groups and experts appointed by the UN Human Rights Council have been very critical of this draft legislation. Will the UK make it law? Do we need truth to heal? (The clue to the answer is in the title…)
Book your tickets for Sue Divin's event here.
Buy your copy of Truth Be Told at the Wigtown Festival Bookshop here.