Taking a Bow with the Scottish Fiddle Orchestra
1 September 2022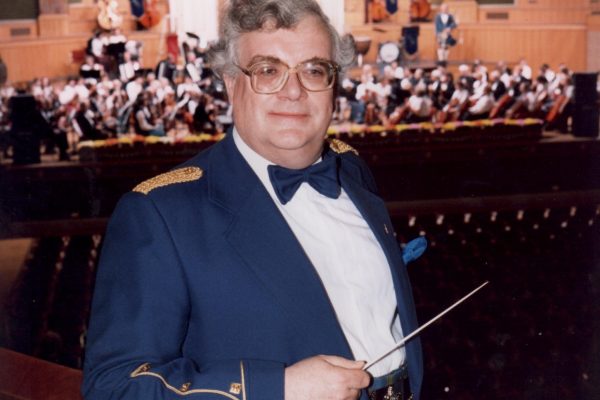 For the first time in a decade the fabulous players of the Scottish Fiddle Orchestra (SFO) will be back in Wigtown. It's a place that has considerable significance in the origins of what has become an important and much-loved musical institution.

Thanks to the popularity of Scottish traditional music in Galloway, this event is first choice for local music enthusiasts, as well as the Fiddlers' Fair, which some of the musicians will be taking part in the following day. But the orchestra's place in Galloway is rooted even more deeply in remembrance of John Mason, the local lad who was one of the founders of the Scottish Fiddle Orchestra.
Mason's father, James, was an Orcadian who moved to Galloway to become a sheriff clerk. The law was a major feature in the family's life, but so too was music. John learned to play the fiddle as a student at Douglas Ewart High School and became enchanted with Scottish folk music. As a teenager he played in the Mona Stewart Dance Band and ran the popular folk club at Lochnaw Castle, with his great friend Iain Gillespie of Stranraer.
His father was sufficiently concerned about his love of music that when John headed off to the University of Edinburgh to study law, he suggested that the fiddle stayed in Galloway, to keep him focused on his degree. However, Mason earned his qualifications and joined the law firm AB and A Matthews in Newton Stewart but according to John's youngest son, Jamie, music rather than law, was his dad's true passion.
The family moved to Troon in the late 60s and in 1980 John helped form the Scottish Fiddle Orchestra, with the aim of bringing traditional music to a wider audience, with well-rehearsed concerts played in large venues. It proved a huge success. Under John's leadership as Principle Conductor and Musical Director, they performed everywhere, from Aberdeen and Edinburgh, to London's Albert Hall. International tours and a series of albums took their music worldwide. John continued to perform and compose even when he struggled with ill health, up until his death in 2011.

John's wife, Hilary was also a lover of music, so it's perhaps no surprise that Jamie and his brother Rognvald have both been bass players in the orchestra, Jamie since 1983, and Rognvald since the very first concert in 1980. Jamie jokes that his parents decided it was "cheaper than babysitters".
John was also a prolific composer with some 600 pieces to his name, some of which are set in Wigtown, so their return will see the orchestra performing in a town, and an area, whose music are embedded deep within its DNA.
The Scottish Fiddle Orchestra will open its concert on 24 September with a specially-written tune called The Wigtown Book Festival.
Get your tickets for the Scottish Fiddle Orchestra concert at this year's Wigtown Book Festival here.