Remembering Anne Brown
An Interview with Jo Lawrence
19 December 2022

During the 2022 Wigtown Book Festival, a group of people gathered in the upper room of The Bookshop to celebrate the relaunch of the Anne Brown Essay Prize and to remember the extraordinary person for whom it was named. Constant and dedicated champion of the Book Festival since its inception, the Essay Prize was established in honour of Anne Brown's contribution within Wigtown, as well as her astonishing career and her cultivation of new talent in journalism.


There is no shortage of articles praising the insight and assiduity with which Anne approached her work. Her sixty year association with the BBC, her reputation within Scottish radio broadcasting - cemented by her astute reporting of the Orkney Scandal - constitute a formidable body of work and a conspicuous absence in the journalistic community. But the gathering above The Bookshop carried a deeper undercurrent. Anne's daughter, Jo Lawrence, spoke of the profound loss of an extraordinary mother and friend.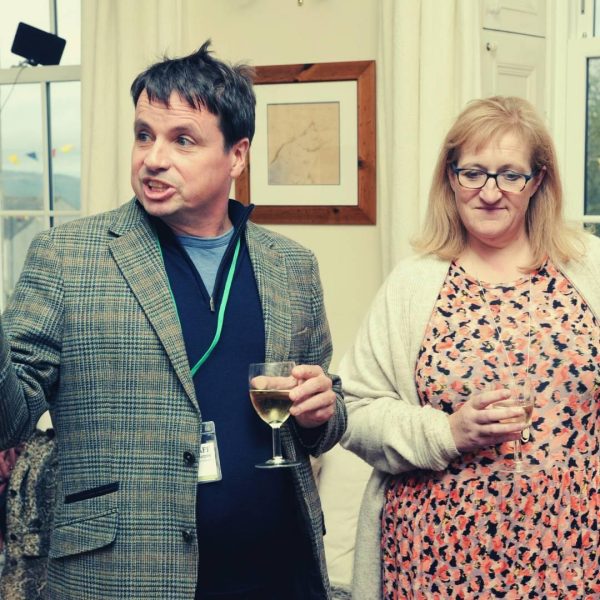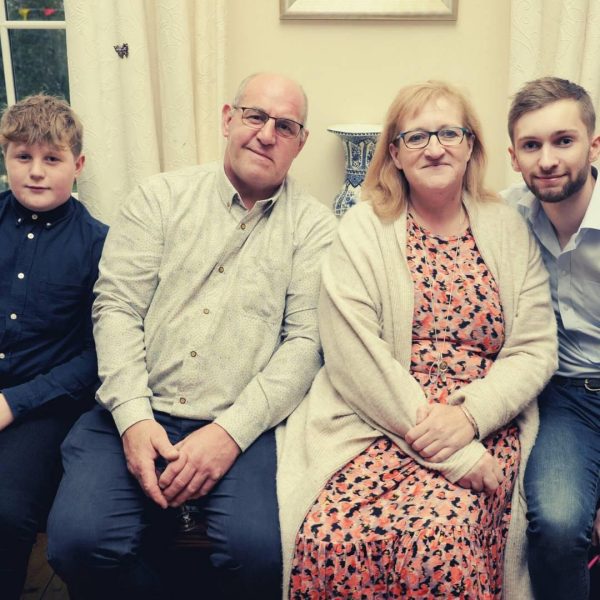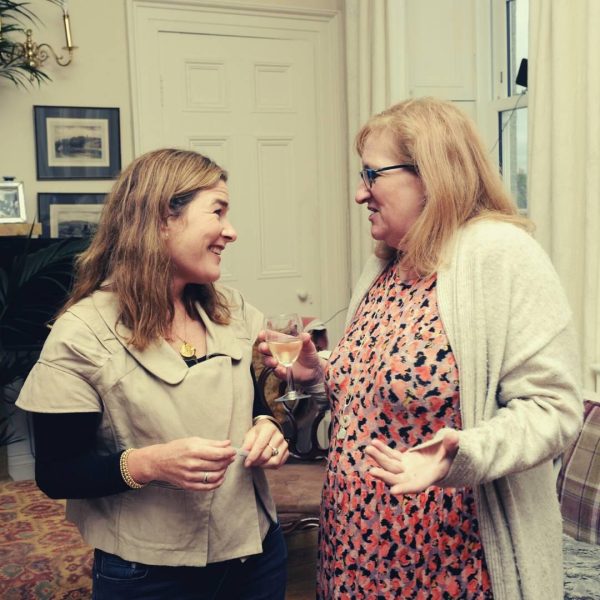 I was privileged to interview Jo for the Essay Prize launch. Talented chef, businesswoman and mother of five, Jo runs a catering company based in East Lothian called Jo's Kitchen which has enjoyed booming success over the past year. Establishing Jo's Kitchen following a redundancy, Jo was eager to forge a career around her passion for food. But the early years were challenging. "Mum always encouraged my business," Jo says. "I wish she could have been here to watch it succeed."
Anne raised her children a short drive away from Wigtown. As well as commitments to other community groups and her work for the Galloway Gazette and Scottish radio, Anne worked tirelessly to develop Wigtown Book Festival since its launch in 1999. She became the first Chairman of the Board of Trustees in 2007 and contributed to the Festival throughout her later years. "Mum lived for the book festival," Jo says.
During the Essay Prize Launch, Jo spoke of the hundreds of letters she received following her mother's death, including letters from household names. "She was so well connected but you would never have known," Jo says. "She was so self-effacing."
Several times Jo mentions Anne's self-deprecating nature, stemming in part from a self-consciousness of her lack of higher education. Anne gave up her hard-won place at university after the death of her beloved father, choosing to stay at home to support her mother. She began her career as a trainee at the BBC. Jo seems saddened that her mother was never as convinced of her competence and intelligence as the people around her were, as evidenced in the letters. "I only wish she could have read them," she says.
When asked what stood out when reading through the letters however, it was not the scale of Anne's influence or the evidence of her impressive career.
"Her kindness," Jo says. "There was a recurring theme of kindness."
The letters revealed the countless occasions Anne generously gave her time and insight to young journalists, nurturing new talent and helping launch careers. It is this legacy which the Essay Prize strives to sustain and, as Jo says, "to continue what she did in life."
A memorial seat now stands in Wigtown Gardens, suitably placed in the hub of the festival, in remembrance of Anne Brown; of her dedication and talent, her generous work for the festival and her extravagant kindness. "She was just the most amazing individual," Jo says. "She always, always had your back. She gave sage advice, even when you didn't want to hear it. She was passionate. She was humble. She is missed every day. She has left such a huge hole."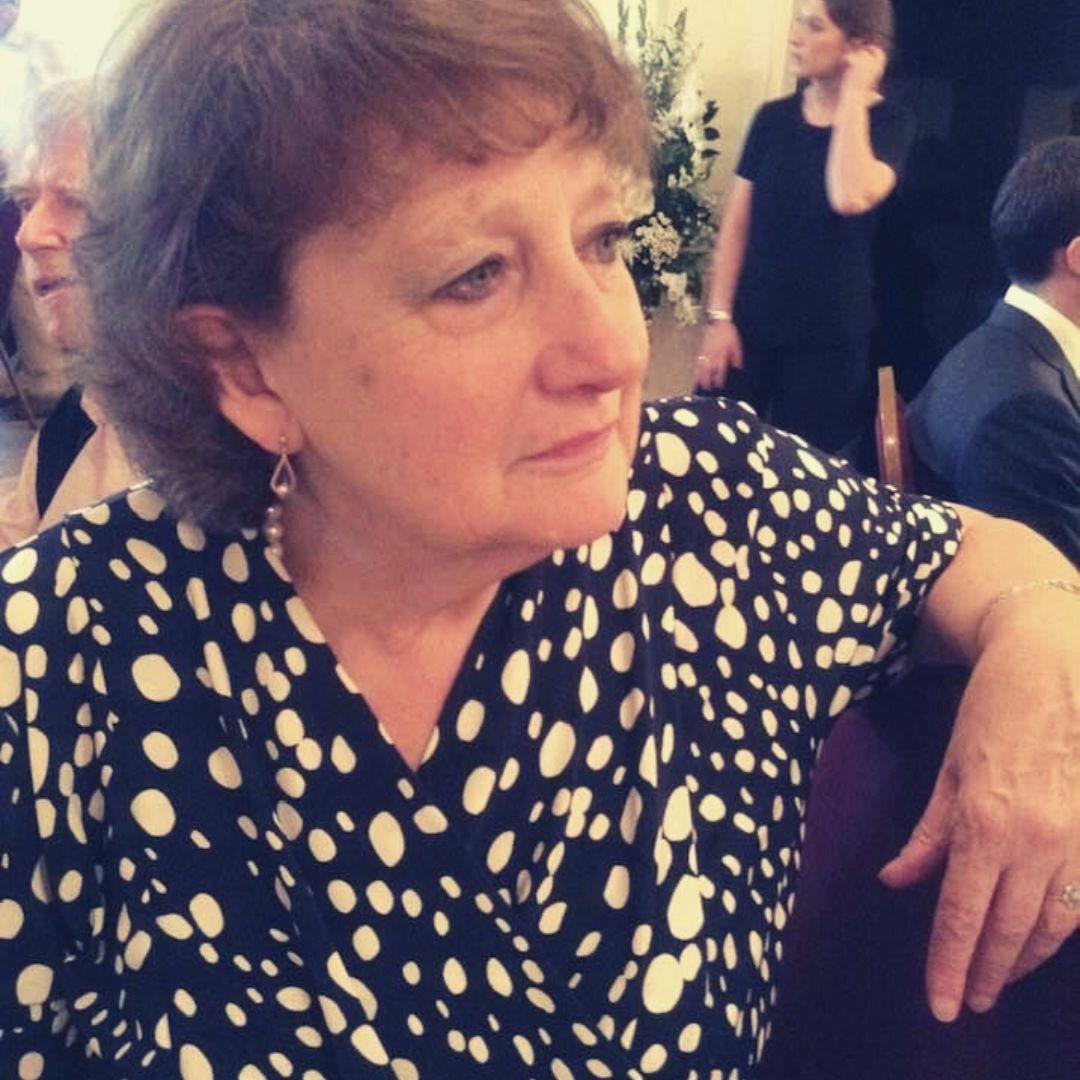 Anne Brown
November 22 1942 - Jun 7 2021