Poetry in Motion
The pain and the pleasure of judging poetry
19 September 2023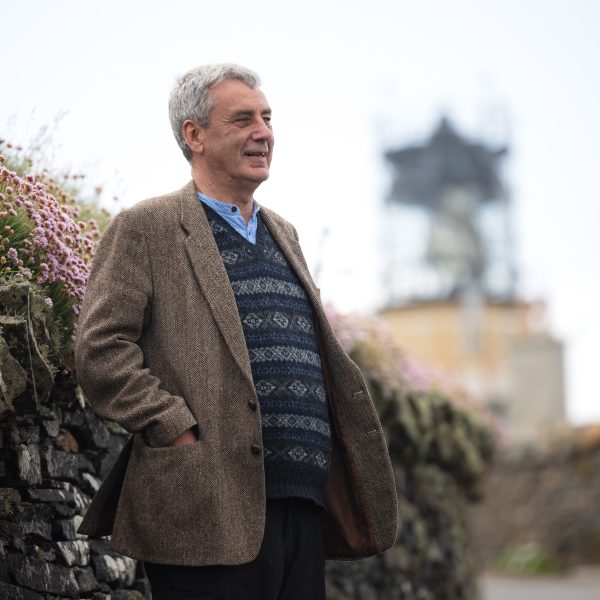 The Wigtown Poetry Prize is a significant international set of awards designed to nurture poets and poetry in our three indigenous languages – English, Gaelic and Scots. With so many superb entries each year the judges always face difficult choices. Here Donald S Murray reflects on the challenges and the pleasures of being one of our judges – in this case for the Alastair Reid Pamphlet Prize.
Acting as the judge for the Alastair Reid Poetry Prize sometimes felt like swirling back and forth on an endless and remarkable journey.



One moment I was strolling beside the Danube. The next I was crossing the Clyde. Later I visited the Indian sub-continent to watch some of the wild birds that flock there. Moments afterwards I was imitating the actions of some of Jules Verne's characters and spinning downward to the centre of the earth – an encounter that helped me to recall one of the favourite books I had come across in my childhood.

There was time-travel too. I dipped into verse that stretched back to happenings in the ninth century, revealing all the complexities of that age. At other times, I visited the world of the Old Norse and other periods in history. Sometimes, there were reminders of my own past and present, poetry that drew upon Gaelic words and placenames – much of it insightful, probing and challenging about life and landscape there both now and in the past.
There was also the Scots tongue which predominates in other parts of my native country. As someone who had initially come across the work of the likes of Henryson, Dunbar and Hugh MacDiarmid during the period I studied Scottish literature at university, this took me on yet another journey, allowing me to recall once more the zest and gusto of that language.

All this was just a further part of the whirlwind that swirled around my head, sometimes unsettling me but also giving me much to enjoy and savour.
I must confess I relished my expedition through these pages. There was so much that sparkled en route, insightful, challenging, and probing verse which impressed me again and again. It was the frequency of this that caused my greatest dilemma as I went through the work to create a shortlist for the award. Inevitably there was poetry that I thought deserved to be included that I had to lay aside. Riddled by self-doubt, there are times even now I question some of the decisions I made, wondering why I omitted some of the pamphlets of poems I made from my final choice.
The truth is – given the quality of the verse that I encountered – it was inevitable that I would have reservations about leaving out some of the work of greatest quality from the shortlist. Another day would probably have meant other decisions. However, I have no reservations about the nature of the work that constituted my final choices. Some are tremendous fun – and much more than that. Some are almost vertiginous in their sweeping vision of the world they introduce. Almost all thrive in the wonderful ways the poems in these collections connect with one another, linked by an imaginative and muscular use of language.
This is particularly true of those I considered to be among the possible winners. Each one possessed remarkable wit and wordplay, a rare power and eloquence prevalent in each line. It was an honour to read this work in its entirety, a wonderful poetic privilege I will never quite forget.
Join with us in person or online for the announcement of this year's Wigtown Poetry Prize winners at 7.30pm Friday 29 September. Book your tickets here
Wigtown Poetry Prize
One of the UK's best established writing competitions and a launchpad for many writers' careers, Wigtown Poetry Prize welcomes entries from poets across the world with prizes in all three of Scotland's languages.