Mythological Creatures and Local Legends Workshops with Claire Brown
16 February 2022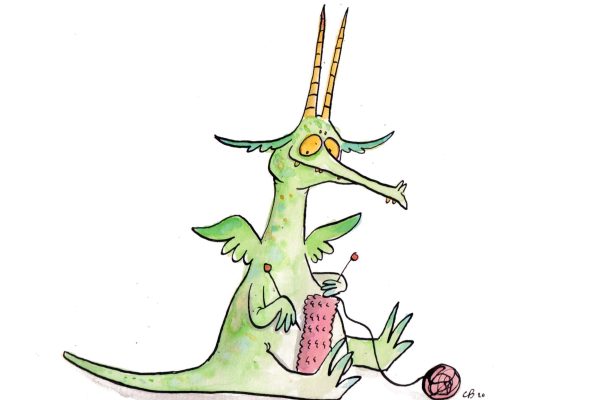 Cartoonist and illustrator, Claire Brown, invites your class or community group to explore the stories hiding in their artwork. Together your class or group could create a gang of fantastical creatures, inspired by local legends and mythological creatures. Then we'll help bring their characters to life and you might even see them pop up somewhere around Dumfries!
There are several workshop themes to choose from and more information will be provided to schools or community groups who register an interest in hosting a session. If time allows, more than one theme can be covered. Workshops include:
1. Beneath the surface: What does Nessie look like under there?
2. Exquisite Corpse (also known as Mix and Match for younger classes)
3. Bigfoot's Portrait
4. Creature Collage
5. Blind Monster Jam
Workshop duration varies depending on age-range:
Primary Schools 40-60 minutes.
Secondary Schools 40-80 minutes (with a break).
Community groups 60-80 minutes (with a break).
Dates by agreement during the weeks beginning 14 March and 21 March 2022. Due to travel time between schools, priority will be given to those in North West Dumfries and Nith, however other schools within Dumfries & Galloway may also register their interest. Community group sessions are most likely to be held late afternoon/early evening.
If you are interested in hosting a workshop in your school or with your community group, please add your details here.