Just Another Mountain
25 September 2019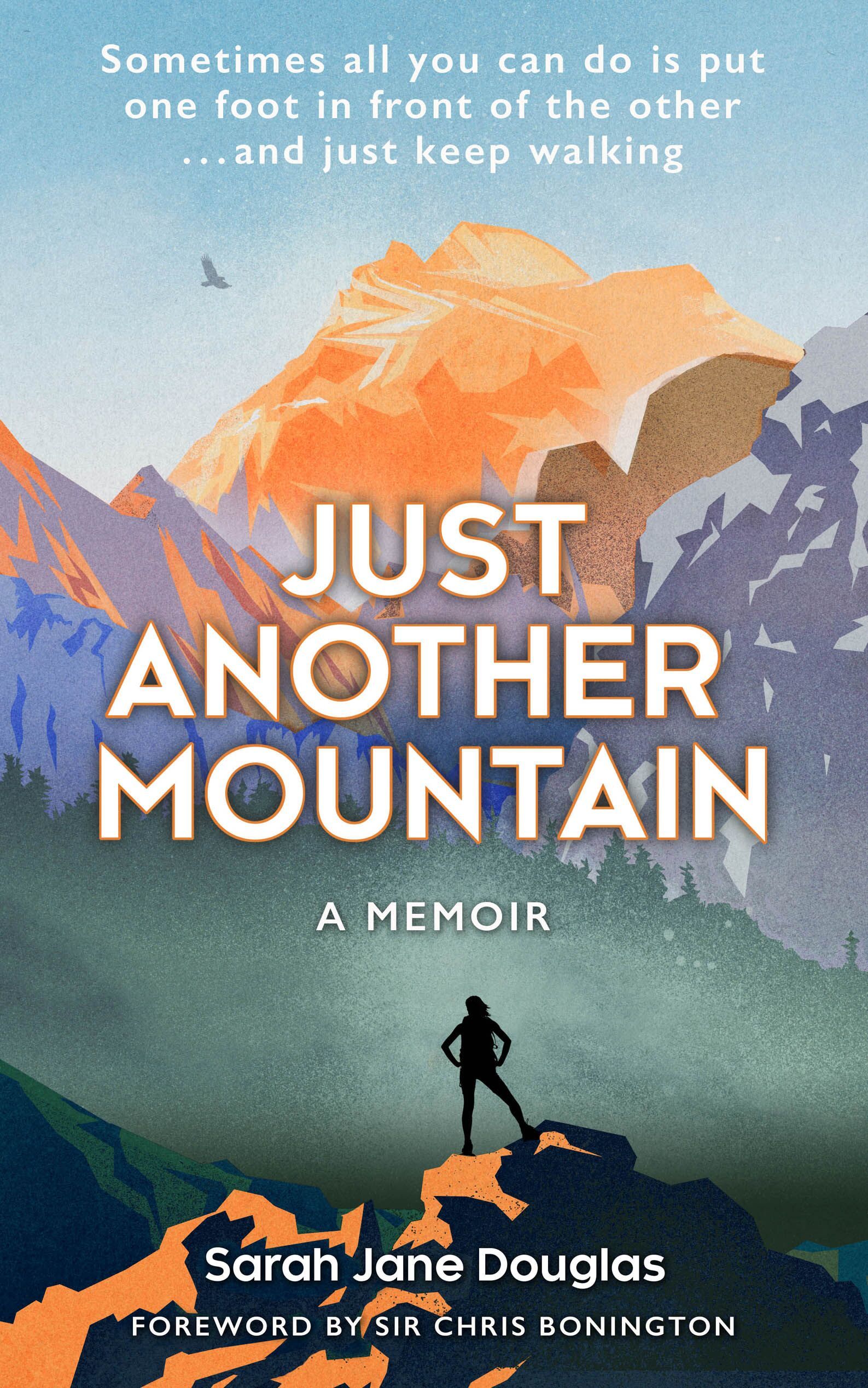 With the world calculating the horrific costs of global warming, and with mental health experts increasingly advocating spending time in nature to help alleviate depression, stress, and anxiety, no story is more pertinent than the one Sarah Jane Douglas shares with us at noon on Sunday 29th September, in the Festival Marquee. 
Douglas is an award-winning artist, a mother of teenagers, and a Munroist—number 5764 to be exact! She's also taught primary school and worked as a gardener. Originally from the Highlands, she was raised by her mother and maternal grandparents. They encouraged her to keep a diary, and so began a daily practise. 
One outcrop of that diary is Sarah Jane's blog, Smashing Cancer in the Face, and now, her book, Just Another Mountain. It's a personal tale describing the challenges and triumphs of mountain walking; it's about families with all their complications, about loss, hope, and redemption. 
Central to Sarah Jane's story is the death of her mother, in 1997, and her own diagnosis, in 2017, with the identical form of cancer. Between these events were years of hard living, marked by a reliance on alcohol and drugs, toxic relationships, and the birth of two sons whose fathers didn't stick around. 
But something her mum told her did stick: "Promise me you won't give up." She didn't. She pulled herself together, laced on her hiking boots, and returned to the hills, where she and her mother had spent countless happy hours walking and talking. 
One thing led to another. Douglas joined an expedition up Kilimanjaro, conquered every Munro, and went to Nepal to write a touching postscript to her mother's life by tracking down the grave of her lost love. 
Join us as Sarah Jane Douglas explains why immersing ourselves in wild landscapes heals, motivates, and inspires—as will an hour in her company!
Lee Randall