Wind and Bones
20 September 2022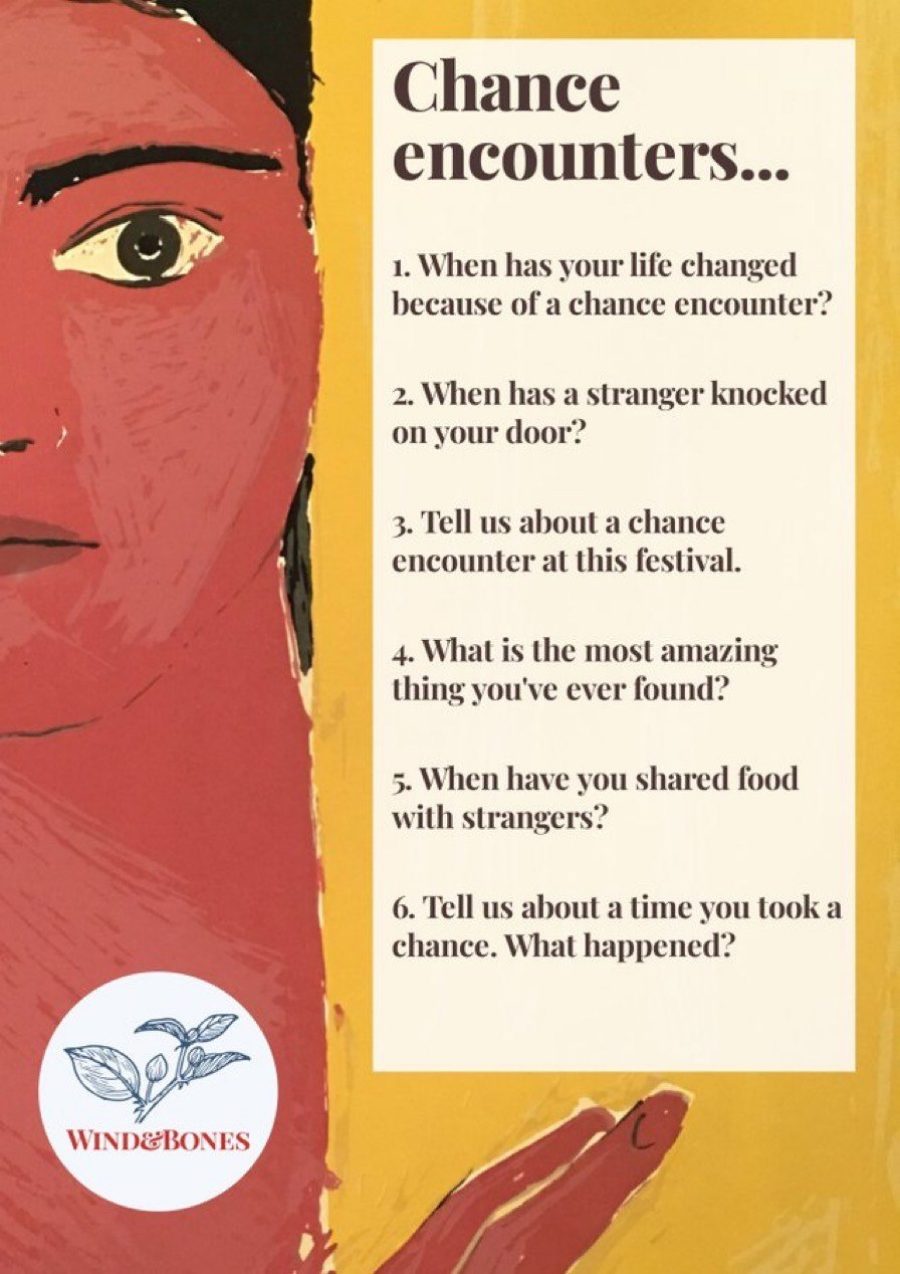 Stories change the world! Based in Dundee, Wind&Bones run workshops worldwide in which they explore how storytelling and writing can create social change.
They've worked with grassroots organisations and multi-national NGOs, helping participants power-up their narrative skills and discover more about themselves through interactive workshops. And now they are coming to Wigtown. Drop in and join them for free in our outdoor venue The Gardens at any time between 11am and 1pm on Saturday 24 September.
Hannah and Will (whose book Hello, Stranger celebrates the power of welcoming strangers into your life) will be inviting visitors to create and share micro-stories about unexpected meetings and random, life-changing encountes. After all, who knows where chance will lead?
Who are Wind& Bones?
Dr Will Buckingham has a PhD in philosophy. He is the author of 13 books with publishers including Granta, Hachette and Knopf. He has been involved in writing projects for a wide range of organisations including the NHS and the BBC, and was formerly Associate Professor in Writing & Creativity at De Montfort University.
Dr Hannah Stevens has a PhD in creative writing. She is an internationally published writer of both fiction and non-fiction. She has over a decade of experience working with community groups and grassroots charities, and has worked on projects for organisations including the BBC and Greenpeace.