Wigtown Book Town is 25
16 May 1998 - 16 May 2023
17 May 2023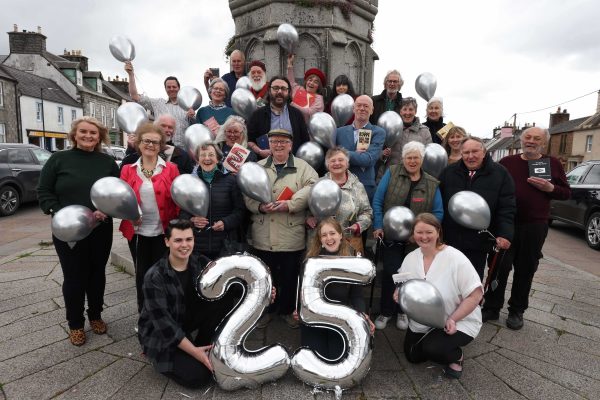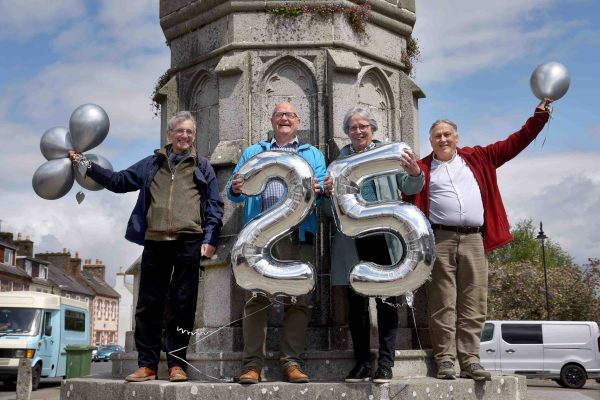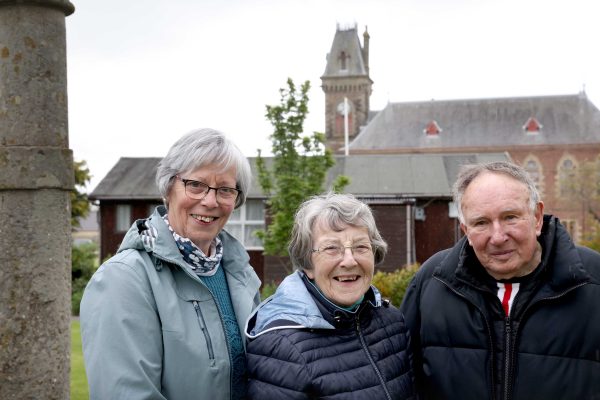 Yesterday, Wigtown celebrated 25 years since the Book Town Launch in 1998. Twenty five people gathered to celebrate as a representative of the many who have been instrumental to Wigtown's success, including Meta Maltman (pictured: centre), the former chair of Machars Action who set the original bid in motion. On a morning in the late 90s which has now become town folklore, Meta spotted an advertisement in her daily copy of the Glasgow Herald. An academic named Tony Seaton, who had researched the economic effects of literary tourism through Hay Festival, had issued an open call to Scottish towns to apply to become Scotland's National Book Town.
We were also joined by previous Book Town Committee member Donald King (pictured: right) and Sandra McDowall (left), who not only served as secretary for the committee but later as Wigtown Festival Company chair.
"We spent months putting the bid together and it meant
so much to win. The town was so far down at the time and winning gave us back our
hope and our confidence. And over the years it's all just kept on growing. It's been an
amazing journey." -Sandra McDowall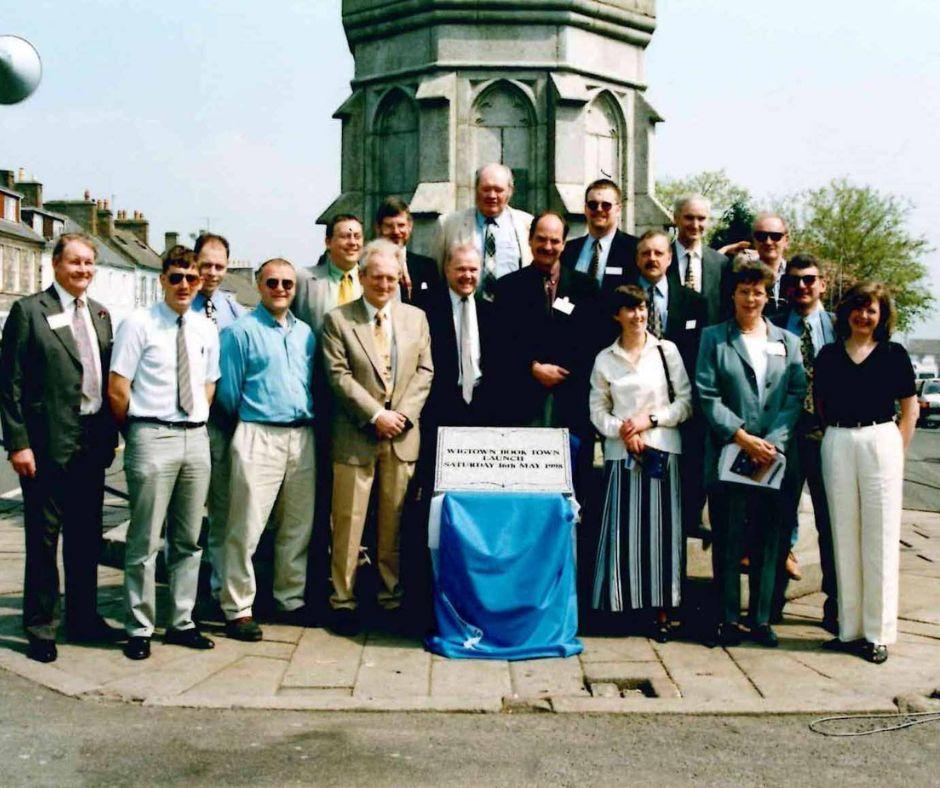 Sandra (pictured: front row, 2nd right) at the launch celebration 16 May 1998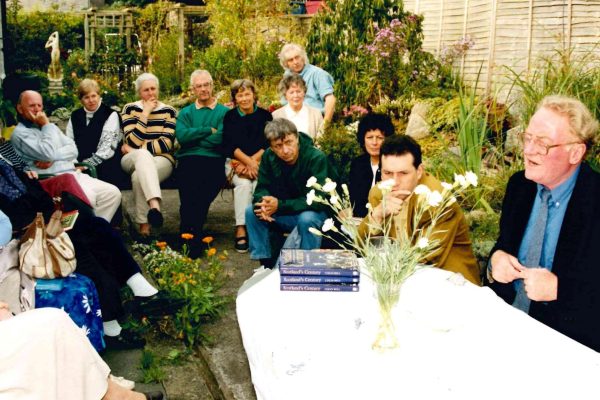 As in every festival, major event - and every other day of the year - we were joined by Grace Crichton, former Community Councillor, volunteer and staff member for Wigtown Book Festival and cornerstone of the community. Grace appears frequently in the photo archives in the same way her calm presence can seemingly be found around every corner in town; watering flowers, sorting wares for the community shop, welcoming strangers, ferrying children and countless other jobs and kindnesses, throughout Wigtown's recent history. In the adjacent photo, she can be seen attending an event at the very first Wigtown Book Festival.
We were joined by some of the town's booksellers, including Jane Baldwin of Foggie Toddle, Ian and Joyce Cochrane of Old Bank Books, Andy Bolam from the Wigtown Emporium, Glenn Cooksley of Faodail, Julie Houston at Book End Studio and Bre Martin of New Chapter Books. Former bookseller Ian Wood celebrated with us alongside Ian and Helen MacDonald who were some of Wigtown's first booksellers.
Find out about Wigtown's current booksellers on the Association of Wigtown Booksellers website here.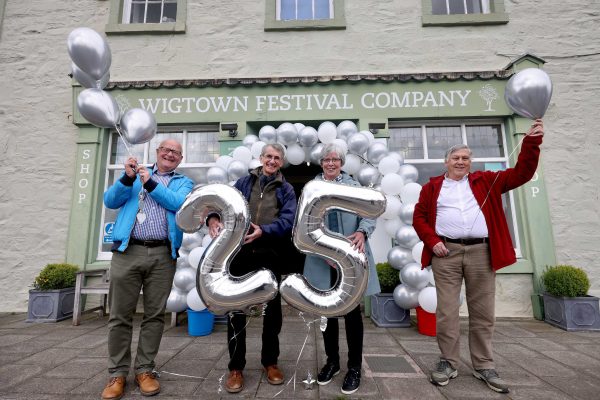 Derek Crichton, former Area Manager, West, Les Jardine , former Director of Community Resources and Graham Trickey, former Head of Economic and Community Development joined Sandra McDowell to reminisce about the Book Town bid and how far Wigtown has come.