The Winter Kist | 27-28 Nov
19 November 2020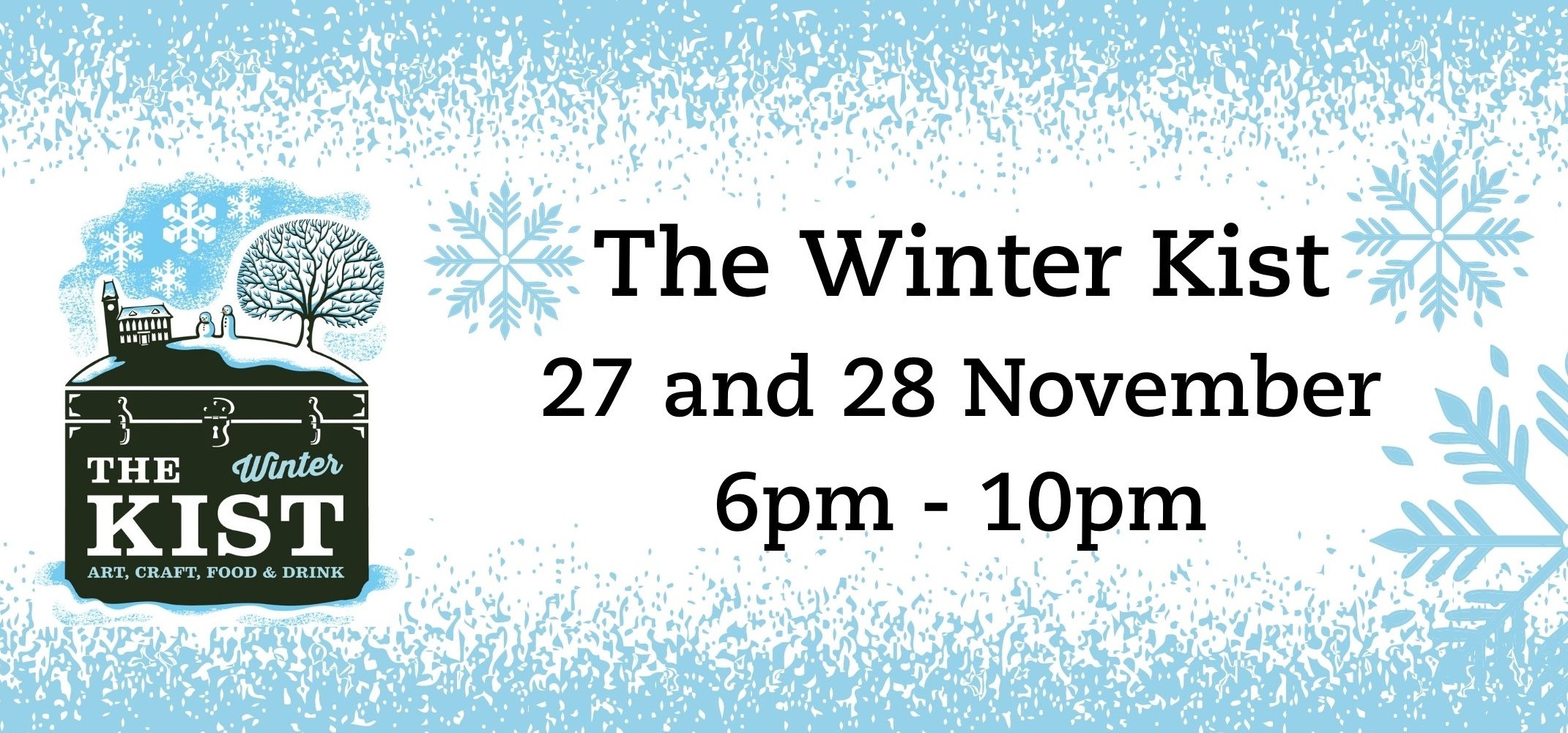 The Winter Kist
27 - 28 October 2020
In a normal year, The Winter Kist would take place in the County Buildings this weekend. Instead Wigtown Festival Company is set to host an online showcase of high quality, handcrafted products from Dumfries & Galloway and beyond. If you fancy a bit of late night shopping, without having to drive, wrap up warm and carry heavy bags, join 25 artisan producers on Friday 27 and Saturday 28 November from 6 - 10pm for some festive shopping from the comfort of your own home.
Kist is the Scottish word for a traditional wooden chest for storing treasures, and The Winter Kist Online Showcase offers the perfect place to find unique Christmas gifts for family and friends - and maybe a treat or two for yourself.  Selected producers and makers will showcase the best of local art, craft, food and drink, and organisers are delighted to present an array of diverse exhibitors with goods including handmade fudge and sweet treats, baking, coffee, art, pottery, needle felt crafts, Harris tweed gifts, silver jewellery, lampshades, hand dyed silks, glassware and much more.
How it works
This event will be hosted through The Kist Facebook page, with exhibitors contributing from their own pages.  If you do not have a Facebook account and for a 'one-stop' shop, there is also a dedicated page on our website which lists all of the participants and links to their online selling platforms. 
Browse Winter Kist exhibitors:
Introductions to the exhibitors will start on Friday at 6pm and be followed by a 'Showcase Special' every half hour, where exhibitors give an insight into their working lives. You can expect demonstrations, premises tours and meet the maker sessions. Exhibitors will offer information, product promotions, question and answer sessions and video footage. If you miss anything, you can scroll back through The Kist page, where all exhibitor posts will be shared on our news feed. The event will be fun and interactive, so please treat it as if you are visiting The Winter Kist in person - ask questions about products, comment on them, share them with friends – exhibitors will be only too happy to help. Look out for special event offers which include free post and packing and discounts.
We appreciate that not everyone is able to buy at the moment, but please join Wigtown Festival Company to supporting these wonderful businesses however you can - a new page like and a nice comment means so much. 
Although The Winter Kist is online this year, Wigtown's shops, bookshops and cafés are still open.  More information can be found on the Book Town website.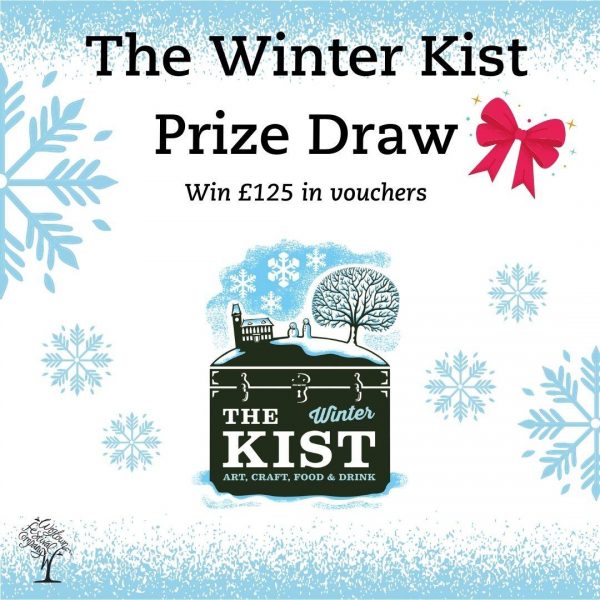 The Winter Kist Prize Draw
Win vouchers worth £125

As well as tempting you with lots of treats and gifts to buy, exhibitors have also kindly donated a £5 voucher for a Prize Draw to support Wigtown Festival Company.

Each £1 ticket purchased is counted as one entry.
Draw open until 4pm on 30 November 2020.

Winner announced 5pm on 30 November 2020.
Promoter: Claire Nash, 11 North Main Street, Wigtown, DG8 9HN. Wigtown Festival Company is registered under the Gambling Act 2005 with Dumfries & Galloway Council. License number 758.