Gazing
Carolyn Yates
28 October 2021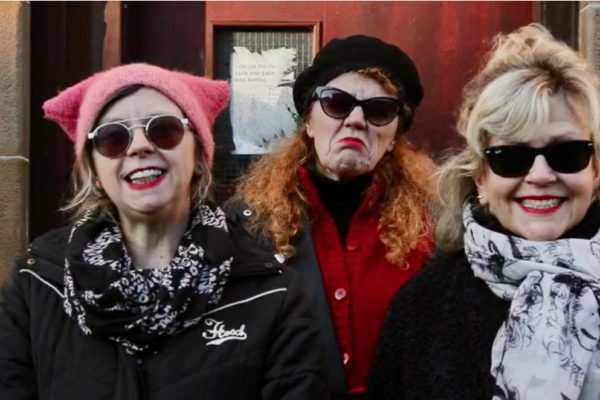 Gazing – a  play by Carolyn Yates, skilfully weaving musings, memories, poetry and provocations. Performed by Linda Duncan McLaughlin, Sheila Grier and Kirsty Miller.
Inspired by the women who collaborated with Kim Ayres to create the Women Over Fifty Project, Gazing is about bodies, older women's bodies – what we think about them and what you think about them.
Bold, funny, illuminating – and challenging.
45 minutes running time and no interval, post-show discussion welcomed.
Gazing is coming to Wigtown for a performance in The Print Room on the 28 November 2021. If you would like to book tickets for it, or any of the other performances in the area, click here. 
Credits:
Writer: Carolyn Yates
Director: Linda Duncan McLaughlin
Cast:
Sheila Grier
Kirsty Miller
Linda Duncan McLaughlin
Production company: Buskers
Lighting and technical Support: Ken Gouge
Supported by: Together Again Fund (DG Unlimited) DG Arts Live and Luminate
With Thanks to
Kim Ayres Photography;
Drew Taylor Director  Digital version  Gaze,  and dramaturgy.
Photo credit Stephen Will