Cats, comets and astro-journals
2 March 2022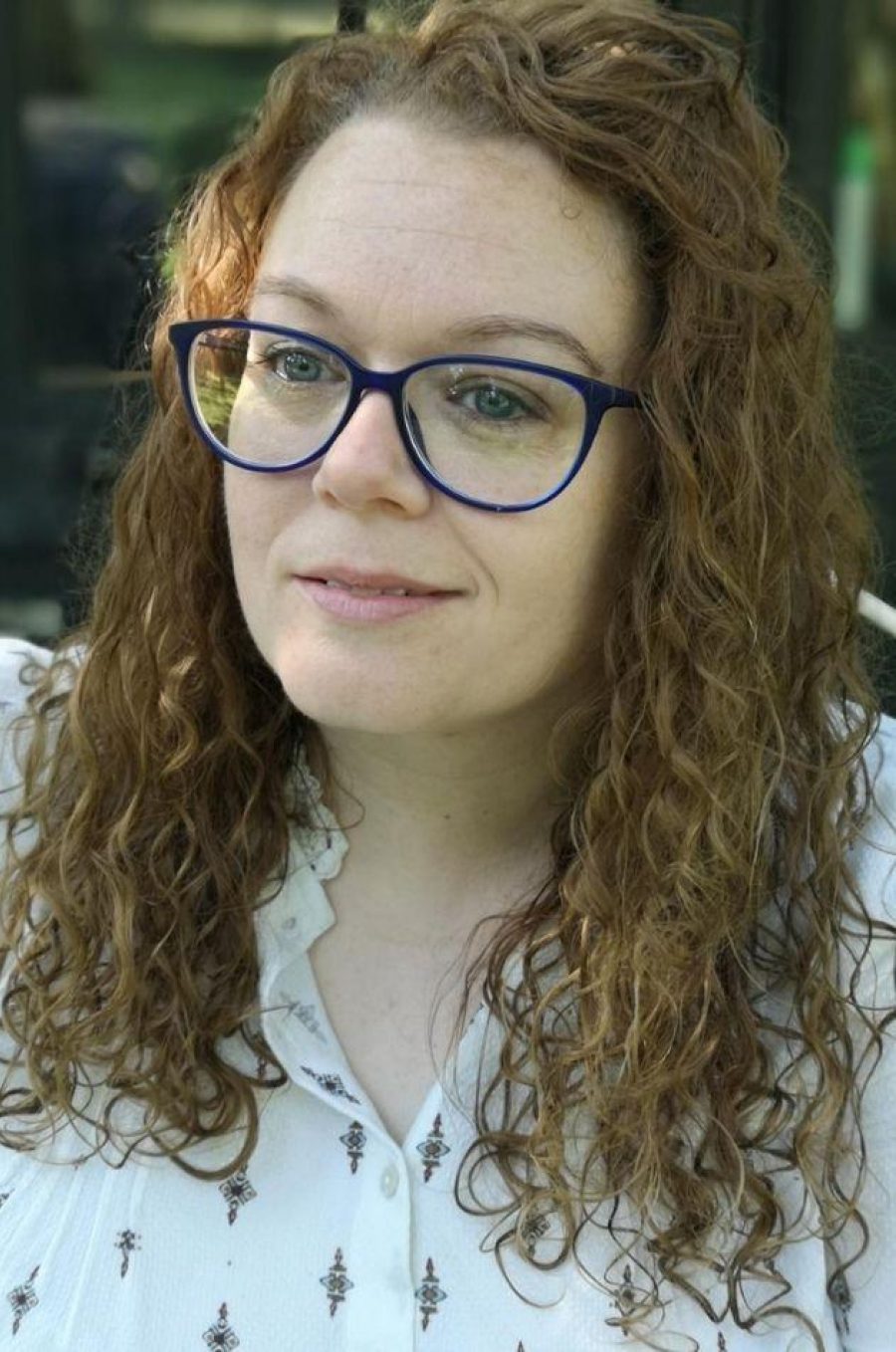 If you discover a comet you get to name it yourself – author and amateur astronomer Annaliese Avery says if she found one, she'd seize the opportunity to immortalise her cat.
So, if you ever hear of Comet Mister Picklepants you'll know her dream came true.
Not only is she an author who loves to write about fantastical other worlds, but she's the founder of an astronomy club and such an avid lover of the stars that she has the constellation of Orion tattooed on one arm. So even if Annaliese doesn't make any astronomical discoveries of her own, then some of the young people, or adults, she inspires just might.
On 12 March Annaliese will be running an event as a part of the Big Bang festival of science and astronomy where she will show children how to create their own astro-journals.
It's something she does herself, and an idea she loves to share. The idea is simple, get a book of black paper, and create pages and spreads filled with images and notes on the things about astronomy that grab your imagination. In Annaliese's own case there are pages about how to build a planet and on the structure of stars.
The idea is simple, but it really comes to life when you see an actual example. Part of the event, which takes place at Moat Brae in Dumfries, will involve children working with her to make a start on their own astro-journal. And while her own fascination is with outer space, she says it's an idea that works equally well for any of the sciences. Biology would make a good one.
Books and the stars have been part of Annaliese's life for a long time, in fact dating back to a holiday in the southernmost part of England which, like Dumfries and Galloway, has very little light pollution.
She said: "I must have been about six or seven, we were on holiday in Cornwall, I was walking along with my grandad, holding his hand, and it was the first time I had ever seen a really dark sky full of stars. I remember feeling how ridiculously insignificant and tiny I was beneath all that, and how privileged I was to be there at that moment and see it all."
Her grandad Buster taught her the names of the constellations and her love of them continued to grow. Then, at the age of 10, her parents decided to encourage her interest and bought her a book by Patrick Moore which was called Astronomy for the Under Tens.
Oops!
"I wasn't under ten, I was ten. And they had bought me a book for under tens. So that was it. I decided to write my own book and I called it Astronomy for All," she said.
Phew! Parental blunder yields fabulous result.
And just think, if she had been given Astronomy for the Under Elevens we may not have her wonderful works of fiction and her lovely astro-journals, there might not have been the astronomy club and there would probably be no chance of a comet called Mister Picklepants.
You can book tickets to Annaliese's event at this year's Big Bang Week here.