Big Wig
How to get involved!
27 September 2020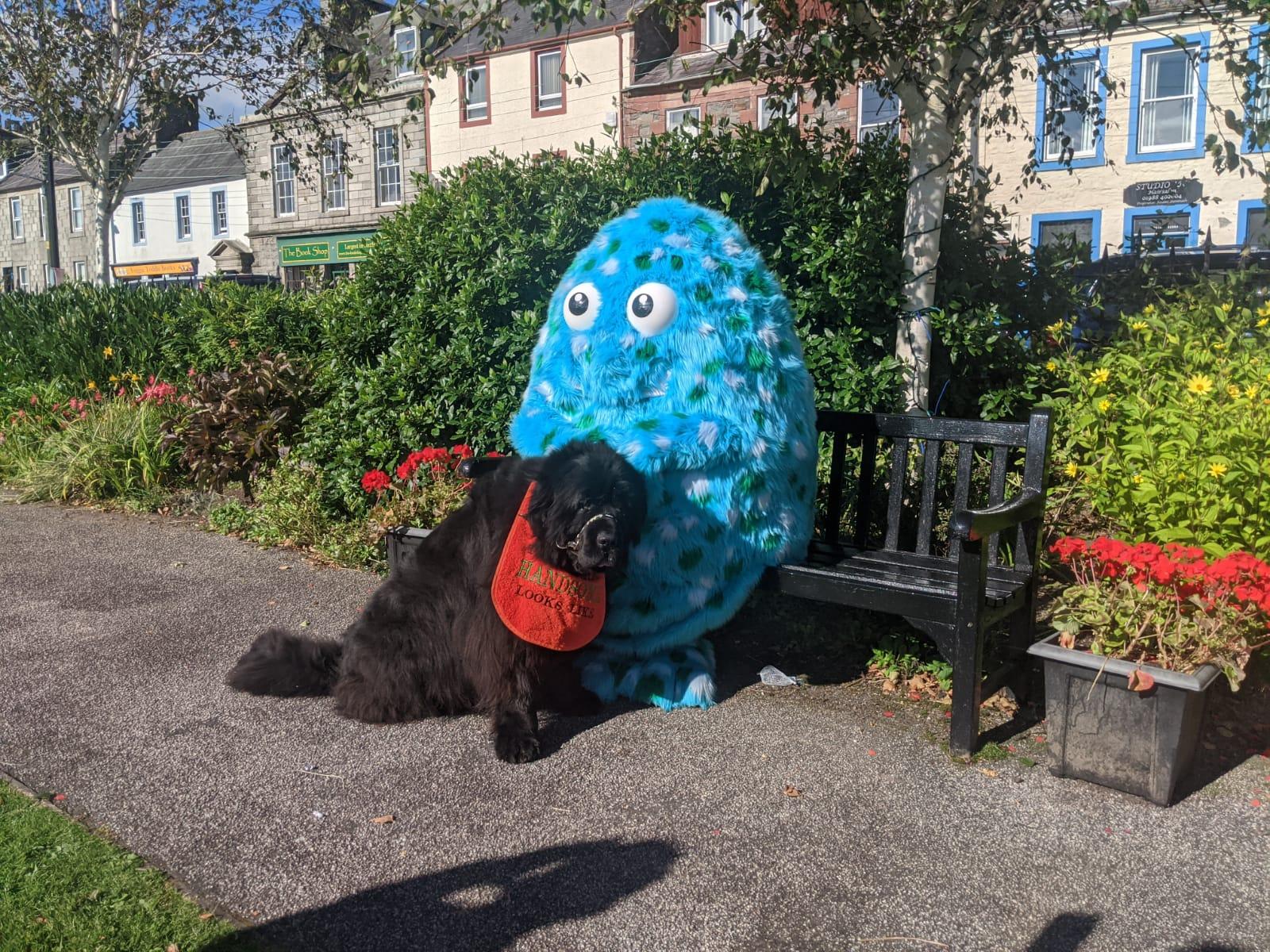 Events for children and families are a little different at this year's Wigtown Book Festival but there are lots of exciting opportunities to engage and much more flexibility about when to enjoy the events. If you can't be in front of the screen at the time it airs, you can find it on the Facebook page to watch later.
Big Wig offers more than a dozen events over three days of this year's programme, with a combination of pre-recorded and live sessions from our authors. All the events can be watched through the Big Wig Facebook page where you can also ask questions during live events. They are aimed at a range of ages from 0-13 and also include sensory sessions appropriate for children and young people with learning difficulties. Over the week too, there will be digital drops of some of our stories in Arabic.
Many of the sessions offer something fun to make and do, whether it's drawing along with the author or illustrator during the event, downloading a template or activity sheet or trying something crafty.
Here are some of our downloads:
Shalla Gray – Make Your Own Gracie
Shalla Gray –  Colour Your Own Gracie
Eilidh Muldoon – Snooze Colouring Sheet
Eilidh Muldoon – Snooze Cut Outs
Meg McLaren - Online activities 
Eilidh Muldoon: How to make Snooze a sensory story - Snooze Sensory Story Wigtown Book Festival
Big Wig would love to see your drawings and crafts, or pictures of how you and your family are enjoying Big Wig Children's Festival this year. Post them to the Facebook page or email them to us at [email protected] with your permission to share.
And not only does the Big Wig programme offer lots of exciting author and illustrator events, direct to you in your own home but we've also partnered with the Reading Is Magic Festival to develop a free six-day education programme to enjoy at home or school. With 26 events between Sunday 27 September – Friday 2 October, you'll step into a world of creativity, inspired by Cressida Cowell's key messages as the current Waterstones Children's Laureate: "reading is magic, and magic is for everyone". Hosted by Karim Zeroual, special guests include: Cressida Cowell; Chris Riddell; Pamela Butchart; Steven Lenton; The Bookshop Band; Anthony McGowan; Kristina Stephenson and many more. You can find the whole programme and sign up here.
Catch Up!

Did you miss some of last weekend's Big Wig events? Don't worry, you can find them all online to watch whenever you like. Just click the links below to watch the events.
Christopher Lloyd ~ Brittanica Quiz Show
Alan Windram ~ One Button Benny and the Gigantic Catastrophe

Ross MacKenzie ~ Evernight  (This recording will be available week beginning 5 October 2020)
Chae Strathie ~ So You Think You've Got it Bad? 
Lari Don ~ Fierce, Fearless and Free

Eilidh Muldoon ~ Snooze