Star Poets | Carolyn Yates
4 March 2021
CAROLYN YATES is a published poet and an emerging playwright. She is co-director of Buskers, a performance company celebrating the creative processes of women in Galloway, and founder of Performance Collective Stranraer, a charity which nurtures and develops young theatre makers in south-west Scotland. In 2019 she was one of the thirteen artists awarded a Luminate Professional Development Bursary. With a Bright Sparks Award from DGUnlimited, she wrote Gaze, a spoken word film recently shown on the DGArts Live digital channel. 
Our lives are connected by a thousand invisible strands, Melville said. Here Carolyn cleverly winds her life with the astronomer Fred Hoyle's, his genius inspiring her through science to find hope, connectedness and creativity. Stardust, in other words.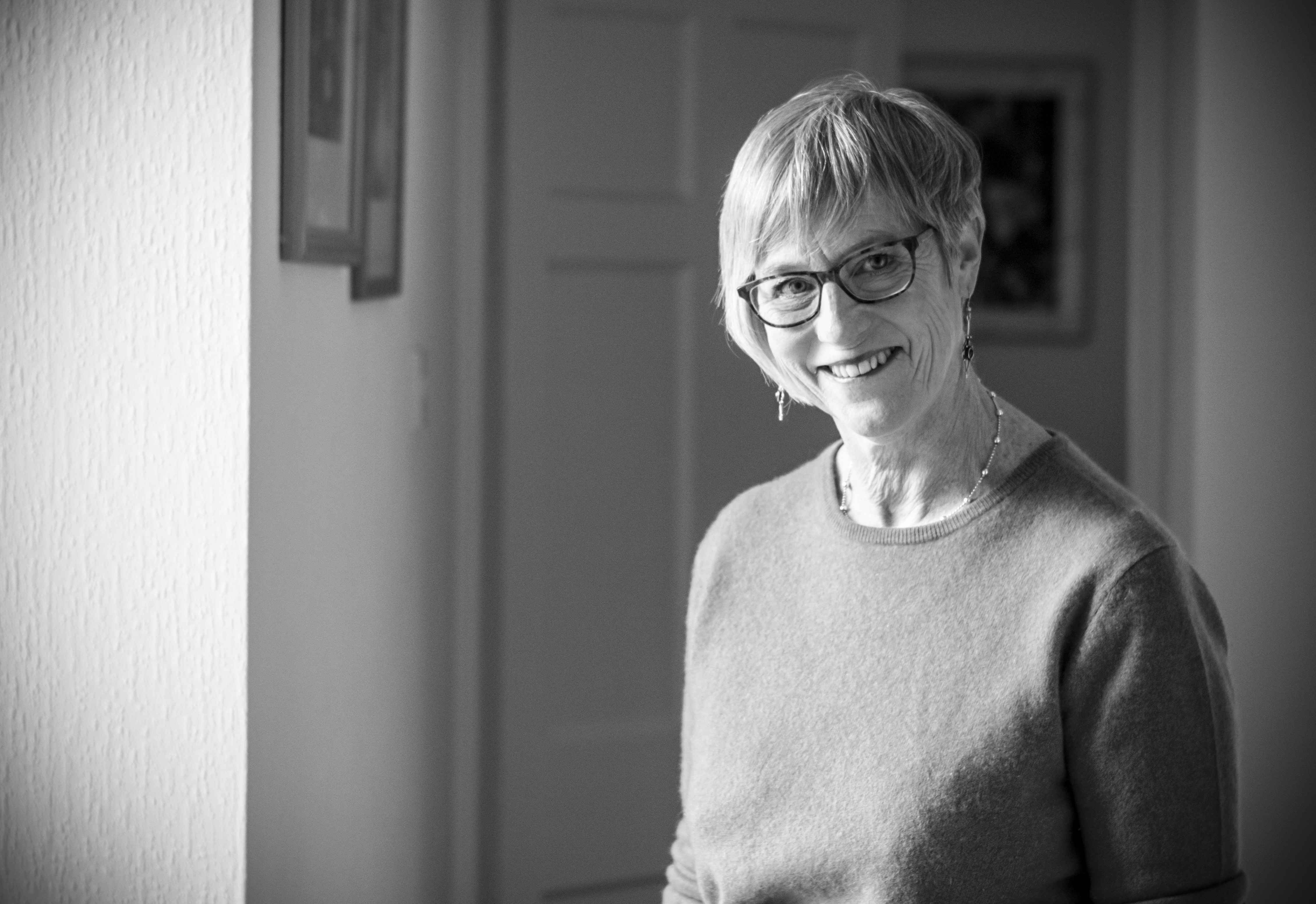 Fred Hoyle, astronomer and writer
1915 to 2001
by Carolyn Yates
I am having tea with Fred.
The china cups sit safe on saucers.
Tea is poured, a smooth amber flow
from my great aunt's Royal Derby tea pot, crustless sandwiches triangulated on a plate,
scones and jam and clotted cream.
A post-war stability enfolds us, a perfect cosmological principle.
Still in space and time. The same everywhere,
the same as it always has and always will be.
I am twelve, I am happy in this universe.
Of course it cannot last and waking brings the noise.
Inside my ear space waves, white noise, white out.
Inside my head my name written in helium flares.
My dreams teem with redshift spangles, constellations, galaxies.
Under my pillow the Penguin orange paperback glows
A for Andromeda.
I know nothing of sea monsters.
I fall asleep with the son of a wool merchant from Bingley.
Yorkshire blunt.  An "I am, therefore I am right" sort of man.
His steady-state steers me calm.
At puberty, later for me than classmates,
the universe explodes into existence.
Big Bang. Quasars don't belong in a Steady State place.
Space and time are bending to the forces of gravity.
The universe a constant expansion for all eternity.
A single star is brighter than a galaxy.
I am thinking boys, exams, acne.
My time moves on in reality and relativity,
finding Fred again rescues me from uncertainty,
sets me on a new trajectory to find myself amongst the stars.
He spins a story I can't resist, his vision a hot air hydrogen breath,
stellar alchemy making every worldly element.
Supernovae debris congealing into planets, mountains, heaving seas.
Light years apart he sings to me 
                                                               He, we are, I am stardust.
And here I am orbiting the outer perimeter, reading of Fred's lunacy 
                                      or heresy 
                                                               or prophecy 
His last dream that life on earth was sparked by microbes from meteor streams,  
a falling rain, a peppering of viral load. 
                                                                              From a dark sky Fred says: 
"steady as you go lass, keep the solar wind in your sails, hold tight.  We're all in the dark."
© Carolyn Yates, March 2021

Big Bang's Star Poets series is curated by Hugh McMillan